Global Presence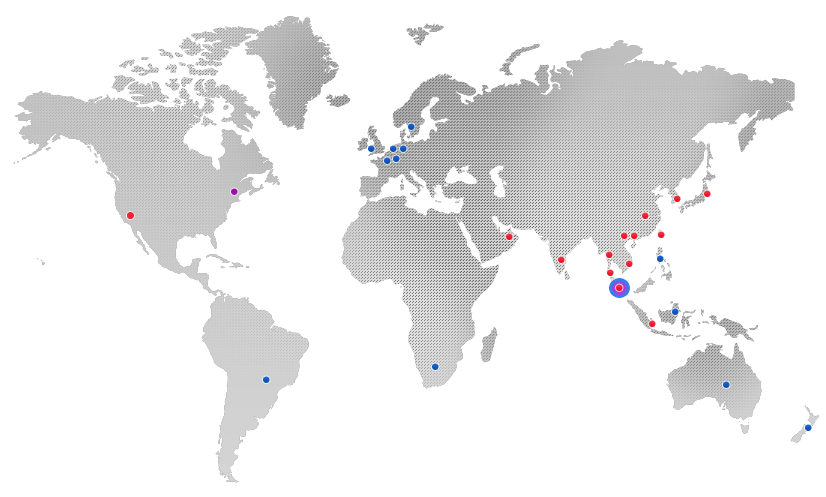 Overseas Offices
Retail Services – US office
Associates

Overseas offices

Singapore (HQ), Bangkok, Beijing, Busan, Dubai, Hanoi, Ho Chi Minh City, Hong Kong, Jakarta, Kuala Lumpur, Macao, New Delhi, Osaka, Seoul, Shanghai, Shenzhen, Taipei, Tokyo and Yangon.

Associates

Australia, Brunei, Canada, France, Germany, Latin America, New Zealand, the Philippines, South Africa, Sweden, The Netherlands, UK, USA.

Retail services – North American offices

Toronto, Canada; and Los Angeles, United States.